San Marino yat kaydı
San Marino, 2002'den beri IMO Üye Devletidir ve 2021'de Avrupa'da hızlı ve verimli kayıt sağlayan yeni bir gemi siciline başlamıştır. Özel yatlar için bayrak tescili 5 yıl geçerlidir ve işlem sadece 2 iş günü sürer.
San Marino, tüm dünyada geçerli olan ünlü bir bayraktır ve yüksek puan alan bir IMO bayrağıdır. San Marino'nun IMO için kendi delegasyonu ve çeşitli ülkelerde temsilcilikleri bulunmaktadır.
San Marino, Avrupa'da olup AB'nin bir parçası olmadığı için, Akdeniz'de seyreden gemiler için ideal bir konumdadır.
Son derece popüler yat kaydı
San Marino yat kaydı, hızlı kayıt süreci ve düşük maliyeti nedeniyle son derece popüler bir yat kaydıdır. Bu, San Marino'nunki gibi prestijli bir bayrakla birleştiğinde, dünya çapındaki tekne sahipleri için kesinlikle popüler bir olasılık olacaktır.
Çok saygı duyulduğu için yeni bir marinaya/ülkeye girerken sizi bir çok bürokrasi ve bürokrasiden kurtaracaktır.
San Marino yat kaydının faydaları
Sadece iki iş günü içinde hazır
Tüm prosedür çevrimiçi yapılabilir
5 yıl geçerli
Orijinalleri kurye ile göndermenize gerek yok
Herhangi bir milliyet için kullanılabilir
Açık ve basit mevzuat
24 metrenin altındaki özel yatlar için yat muayenesi gerekmez
bürokrasi yok
Ticari yatlar için de uygundur
Düşük kayıt maliyetleri
Özel yat kiralamak için uygun
Yetkili müşteri hizmetleri
İyi bilinen Avrupa kaydı
Paris MoU Beyaz listeli
Dünyanın herhangi bir ülkesinde geçerlidir
IMO tarafından tanınan büyük teknik kuruluşlarla yapılan anlaşmalar
AIS ve MMSI Radyo Lisansı dahil
Sahiplerin ve mürettebatın uyruklarına ilişkin herhangi bir kısıtlama yoktur
O nasıl çalışır?
San Marino yat kaydına mı ihtiyacınız var? Yat Kaydı Hollanda, dünyanın her yerinden müşterilere hizmet vermektedir. Kayıt hizmetimiz tüm kayıt sürecini İngilizce olarak kapsar.
Çevrimiçi kayıt işlemimizde birkaç basit adımı uygulamanız yeterlidir. Gerekli belgeleri aldığımızda, sizin için San Marino yat kaydını talep etmek için eksiksiz bir dosya oluşturacağız. Tamamlandıktan sonra, anında kullanım için tüm kayıt belgelerini çevrimiçi kayıt portalınıza yükleyeceğiz.
Çevrimiçi kayıt işlemi
Bizden San Marino yat kaydı talep etmek çok kolay! Yat kaydınız için her şeyi online olarak kolayca başvurabilirsiniz. Aşağıdaki video bunun nasıl çalıştığını kısaca açıklamaktadır. Daha fazla bilgi için lütfen 'çevrimiçi kayıt portalı' sayfasına bakın.
AB ve AB üyesi olmayan pasaport sahipleri için doğrudan kayıt
San Marino yat sicili, tüm milletler için geçerli olan bir yat sicilidir. Ayrıca yatınızı özel veya ticari olarak tescil ettirebilirsiniz.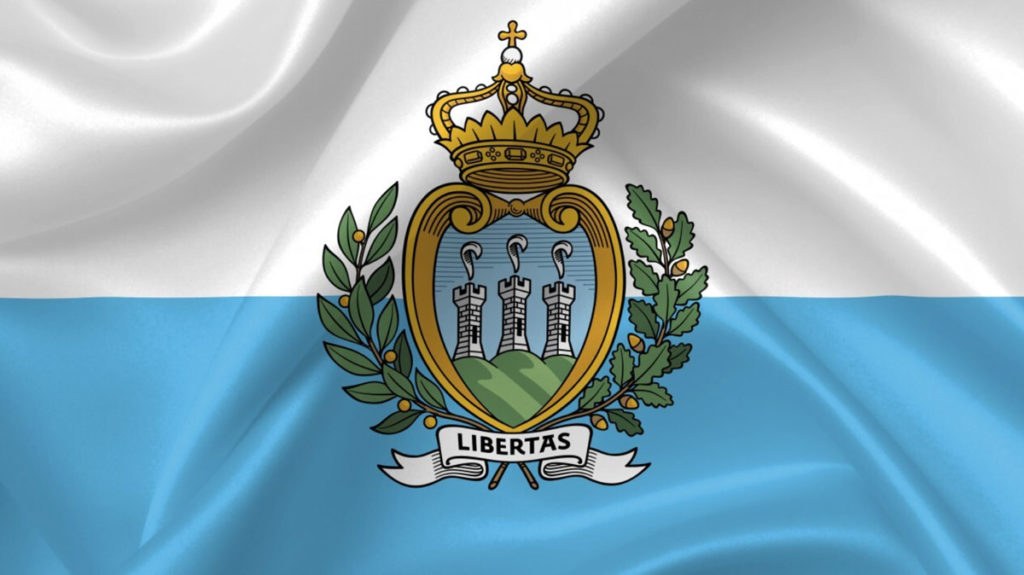 Halihazırda yatınızın sahibi bir şirketse, yatınızı tescil ettirmek için bu şirketi kullanabilirsiniz. Henüz bir firmanız yok ve teknenize sahip bir firma olmasını ister misiniz? Yat Kaydı Hollanda, Cebelitarık, İngiltere, Panama veya İrlanda'da bir şirket kurmanıza yardımcı olur.
ÖNEMLİ:
San Marino'da ikamet etmeyen biri olarak, yerel temsilciniz olarak yerel bir yerleşik temsilciniz olmalıdır. Bunu sizin için ayarlayacağız. Bu size San Marino'da yılda sadece 100 €'ya (lisansınızın 5 yıllık kaydı için 500 €) resmi bir kayıtlı acente verir. Tazminat, özel veya şirkete ait gemiler için aynıdır.
San Marino Yat Kaydı almak ne kadar sürer?
San Marino Yat Kaydının avantajı, kaydın iki iş günü içinde tarafınıza ulaşmasıdır. Bu, San Marino Yat Kaydı'nı anında kullanabileceğiniz anlamına gelir ve bunu dünyadaki en hızlı prosedür haline getirir!
San Marino Yat Kaydının maliyeti nedir?
The price is based on the length of the boat:
10.00 metreye kadar yatlar € 525,-
10.00 metreden 24.00 metreye kadar yatlar 1600 €,-
Ek masraflar:
Yerel yerleşik acente 100,- € yıllık / € 500,- 5 yıllık süre için
Taşıma ve yönetim maliyetimiz 250 €,-
Ek maliyetler, yerel bir yerleşik acente ve aşağıdakileri içeren taşıma ve yönetim maliyetlerimiz içindir:
San Marino geçici yat tescil belgesi
San Marino yat tescil belgesi
Resmi San Marino AIS & MMSI Radyo Lisansı (uzunluğu 10 metreden az olan yatlar için seçenek)
San Marino Yat Güvenlik Sertifikası (boyu 10 metreden az olan yatlar için opsiyon)
yıllık San Marino Mukim Temsilcisi
Tüm San Marino vergileri ve ücretleri
Taşıma ve maliyetlerimiz
Yatınızı San Marino'da başarılı bir şekilde kaydettirmek için ihtiyacımız olan:
Pasaportunuzun veya kimlik kartınızın renkli tarama kopyası
Yat bir şirkete aitse şirket belgeleri (6 aydan eski değil)
Satış Faturası veya Yapımcı Belgesi (yat 10 metrenin altında ise noter tasdikli)
Vekaletname (bunu size sağlayacağız)
Önceki kaydın silindiğine dair kanıt (varsa)
Önceki Uluslararası Tonaj Sertifikası (varsa)
Doldurulmuş başvuru formları (bunu size sağlayacağız)
Yat sigorta poliçenizin kopyası (24 metre üzeri yatlar için)
Yatın 20 yaşından büyük olması durumunda, önce onaylanmış listeden bir sörveyör ile ön kayıt muayenesi ayarlamanız gerekir. Bitirdikten sonra anket raporunu bize e-posta ile gönderebilirsiniz.
San Marino yetkilileri tarafından hangi anket ve sınıflandırma şirketlerinin onayladığı?
Rina, Bureau Veritas, Lloyd's, Türk Loydu, DNV ve American Bureau of Shipping, San Marino denizcilik otoriteleri tarafından kendi adlarına denetimdeki gemileri yapma yetkisine sahiptir. San Marino Yetkili sörveyörlerinden yararlanmak da mümkündür.
Tüm belgelerin İngilizce veya İtalyanca olması veya resmi bir tercümesinin sağlanması gerekmektedir.
Satış Faturası Oluşturucu aracı
Ücretsiz bir Satış Faturası Oluşturma aracımız var. Bu araç, yatınız için yeni bir Satış Senedi oluşturmanıza yardımcı olur. Verileri tamamladıktan sonra gönderebilirsiniz. Ardından sağlanan tüm bilgileri ücretsiz olarak kontrol edeceğiz. Onaylandıktan sonra yeni satış faturasını oluşturacağız ve nasıl indireceğinizi size bildireceğiz.
Doğrulanmış referanslara sahip güvenilir şirket